RETRACTABLE HOSE REELS FOR GREASE, OILS, AIR, WATER, WINDSHIELD WASH FLUID AND DEF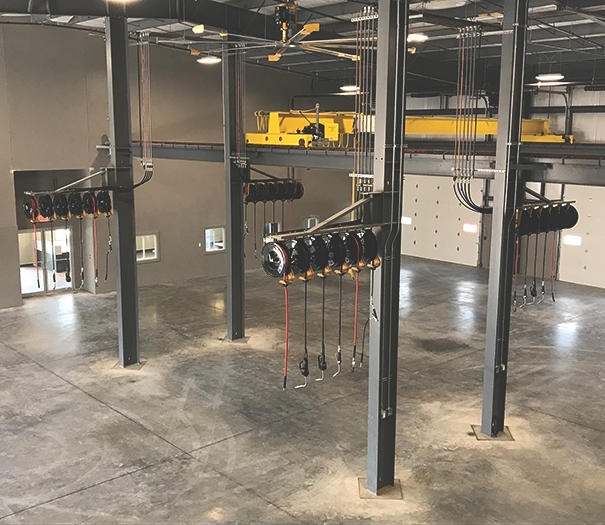 VARIOUS HOSE REWIND OPTIONS
---
CRAFTED FROM HIGH-QUALITY PARTS FOR LONG-LASTING SERVICE
We engineer our industrial hose reels to keep your operation running smoothly. Built for professionals, each hose reel is fully tested to Graco's high standards so you can be sure it will work when you need it. Hose length and size are important, but the most critical functions of a hose reel are the spring, latch and swivel, and that's where Graco shines. We craft these parts from the highest quality and most durable materials.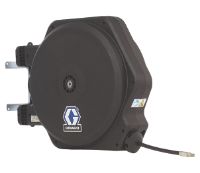 Reduce the clutter and increase workplace safety with Graco's easy-to-install LD Series™ hose reels. The self-enclosed design extends hose life by protecting the components from debris and grime
________________________________________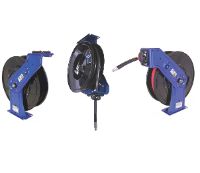 Reduce clutter and increase workplace safety with Graco's SD Series™ hose reels designed for everyday use in service garages, shops and dealerships. With its durable metal spool and rigid pedestal frame, our SD hose reels are built to last.
________________________________________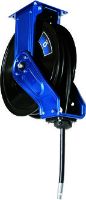 Graco's XD Series™ hose reels are designed to handle high-performance, heavy-duty applications. Easily retract larger lengths and diameters of hose with electric, pneumatic and hydraulic rewind options.L