Check out our certified used equipment that goes through a rigorous 17 point check to ensure you are getting a ready for use quality used piece of equipment.  Below is a handful of the great deals we're currently offering!
---
Ammco 4000 Brake Lathe – Coming Soon!
Call for details
---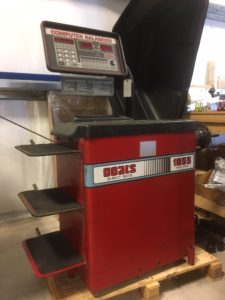 Coats 1055 Balancer
$1,350
---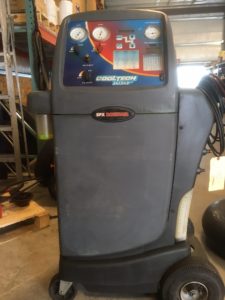 Robinair 34134Z A/C Machine
$1,300
---
Robinair 34788 A/C Machine
Meets the latest SAE standards for accuracy!
$1,850
---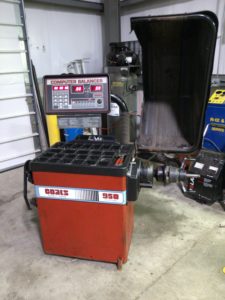 Coats 950 Wheel Balancer
$1,250
---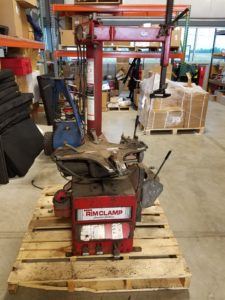 Coats 5050E Tire Changer
$1,150
---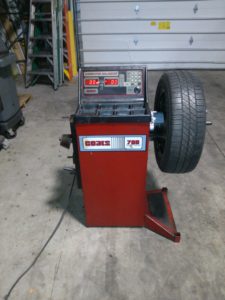 Coats 700 Balancer
$750
---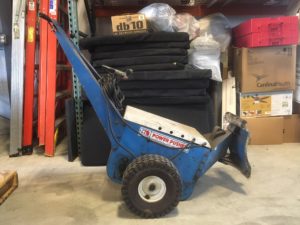 Power Pusher Vehicle Pusher
$800
---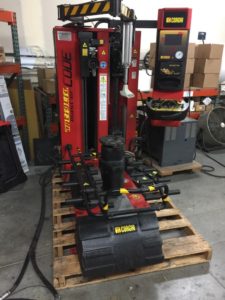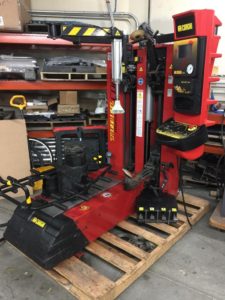 Corghi Artiglio Master CODE – 2012 Model
The world's most advanced tire changer – sells for around $30,000 new!
Wheel data self-acquisition
Smart Corghi demounting system means no contact with the rim
Dual pneumatic bead breaker with controlled penetration
Automatic direct lubrication of lower and upper bead
Freely adjustable mobile control console
Touch screen interface
Intelligent, fast, and reliable electromechanical turntable
Integrated fully articulated wheel lifter
Integrated TPMS
Bead depressor with adjustable working height
Integrated, automated inflation/deflation system
Video camera with image recallable from screen
Tread depth probe
Tire temperature sensor
$19,995
---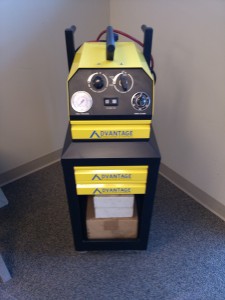 Advantage F1 Fuel Injection Service Center
12V DC fuel injection service center.  Complete with adapters and chemical.  100 + PSI pump w/ 1.75L reservoir.  This unit has never been used!
$2,000
---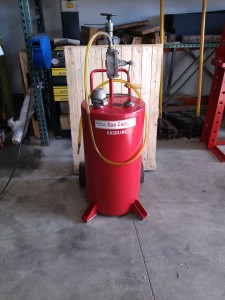 John Dow Gas Caddy
$325