Fast on-site equipment service

Factory-trained technicians

No pressure, customer-first sales approach

We service what we sell!
Making sure that your service center has up-to-date, quality equipment is crucial to maintaining your bottom line.  Having a trusted partner to keep your equipment in top shape is paramount in ensuring that you spend less time on your equipment and more time serving customers.  As a small company with the resources of a large one, AEW provides a level of personal attention and service that the big boys just can't match.  Whether it's large shop equipment, specialty equipment, or diagnostic equipment, AEW has all your sales and service needs covered.  That's the AEW difference!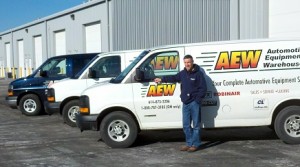 Located just minutes from Columbus, Ohio, AEW can deliver your new equipment and train your service technicians on its proper operation.  And our factory trained technicians can service your equipment on-site and fast!
——————————————————————————————————————————————————–
We've expanded our service area into Southwest Ohio and parts of Southeast Indiana and Northwest Kentucky!  Check out the map below to see our new coverage area–if you're outside these zones, we still may be able to help you, so just give us a call!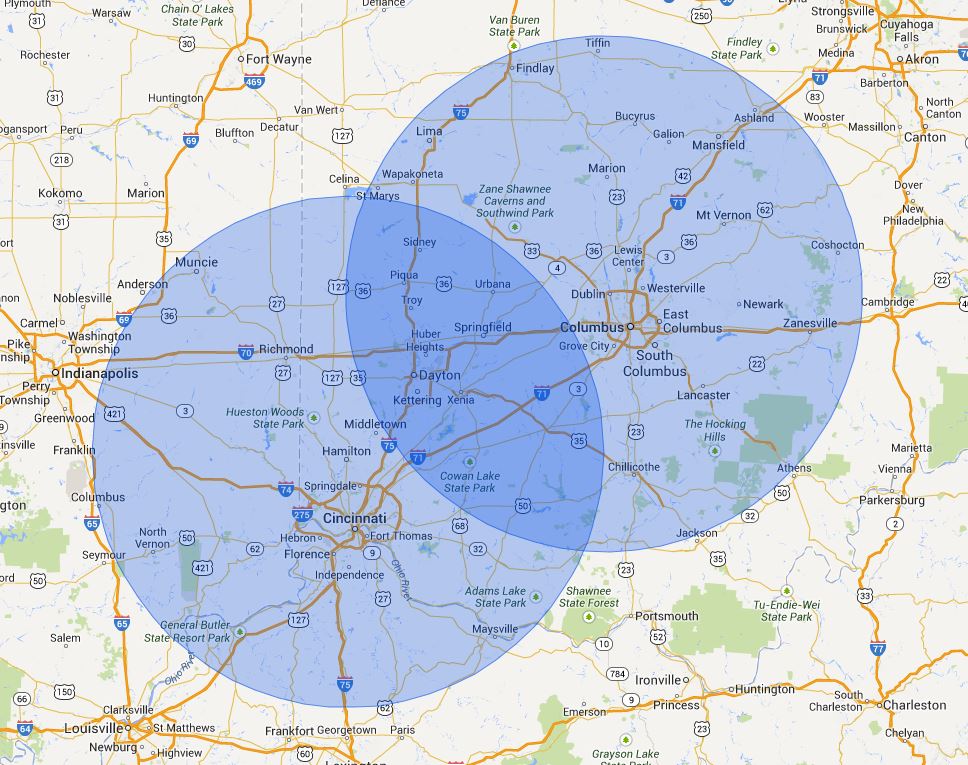 ———————————————————————————————————————————————————–

AEW IS A ROBINAIR
GOLD

SERVICE CENTER!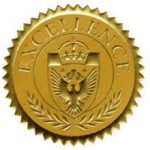 As a top-tier provider of Robinair service, AEW enjoys the distinction of being of one of the few service centers in the nation to have achieved gold status from Robinair.   Our responsiveness and peerless customer service has earned us this top designation.  Give us a call and find out why we're one of the nation's top automotive shop equipment service and sales providers!
———————————————————————————————————————————————————–

Get the lowest possible prices on BendPak here!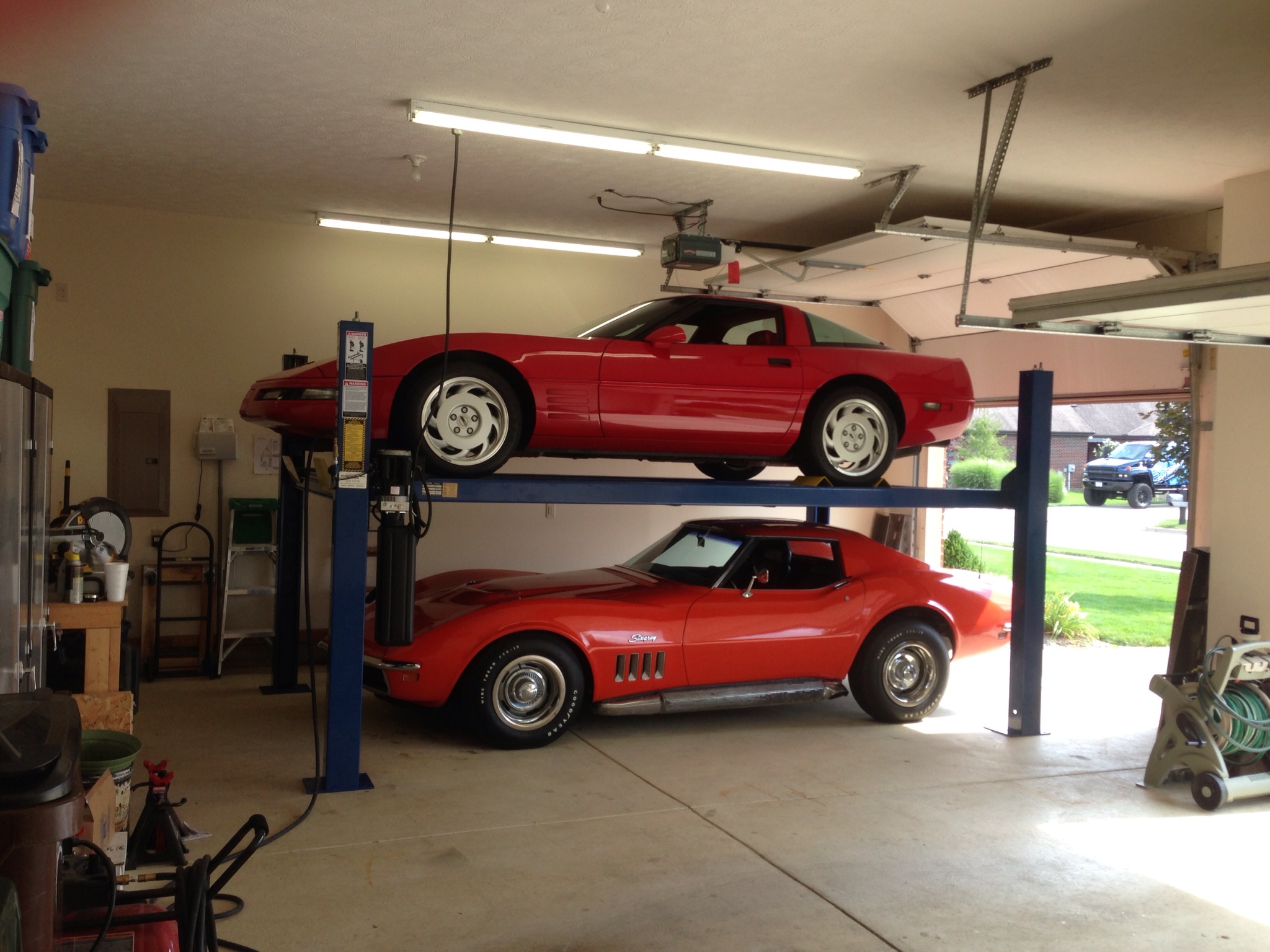 Check out this recent install of a BendPak HD-9ST storage lift at a customer's site in Dayton!
Whether it's automotive lifts, wheel service equipment, jacks, stands, compressors, or even pipe benders, BendPak offers a complete lineup of solutions for your shop.  And when you buy BendPak from AEW, you know you're getting the absolute lowest price!
**Products are shipped at no charge (some restrictions apply) anywhere in the continental United States.  Local customers may opt for delivery and/or installation from AEW for an additional charge.  Contact us for more details!**
———————————————————————————————————————

AEW is a Curtis air compressor distributor/service center!

Your air compressor is among the most vital pieces of equipment in your shop, so make sure you consider the American-made quality of Curtis compressors!  From smaller independent shops to dealership service centers, Curtis has a compressor to meet your needs.  And many Curtis compressor models include a
5 year bumper-to-bumper warranty

!  Let us match you with the right compressor at an unbeatable price, and enjoy the peace of mind of knowing that AEW is an authorized Curtis service center!
————————————————————————————————————————
Below is just a sample of the quality equipment that AEW sells and services:
Large Shop Equipment:
A/C Machines (Robinair, RTI, Bosch, and others)

Tire Changers (Corghi, Bosch, Coats, CEMB, and others)

Brake Lathes (AccuTurn, Aamco, and others)

Automotive Lifts (Challenger, Rotary, Forward, and others)

Alignment Machines (CEMB, Bosch, Beissbarth, AccuTurn, and others)

Wheel Balancers (CEMB, Corghi, Bosch, Coats, and others)

Specialty Shop Equipment:
Storage and Parking Lifts (BendPak, Quality, and others)
On-Car Brake Lathes (ProCut, KwikWay, and others)
Coolant Flush Machines (Robinair, Kenvo, QwikDraw, and others)
Transmission Flush Machines (Robinair, Kenvo, and others)
Brake Flush Machines (Kenvo, AutoCare, and others)
Power Steering Service Machines (Kenvo, RTI, AutoCare, and others)
Smoke Machines (OTC and others)
Automotive Equipment Warehouse offers the widest variety of products for your automotive service garage and the finest service in the State of Ohio.  Everything we sell and service is of the highest quality and is designed with your bottom line in mind.  We also cater to the home enthusiast, whether it be tools, storage lifts, or air compressors.  Besides the equipment you see here, we also offer transmission jacks, tool storage, hose reels, oil drains, and many more items you need to serve your customers.

  AEW strives to connect our customers with the finest in garage equipment using a no-pressure, customer-centric approach that has made us the leader in our field throughout the state.  Customer satisfaction is our number one goal, and we always want to hear how we can be doing better.  If you have any thoughts to share, please call or send us a note at aew@aewltd.com.